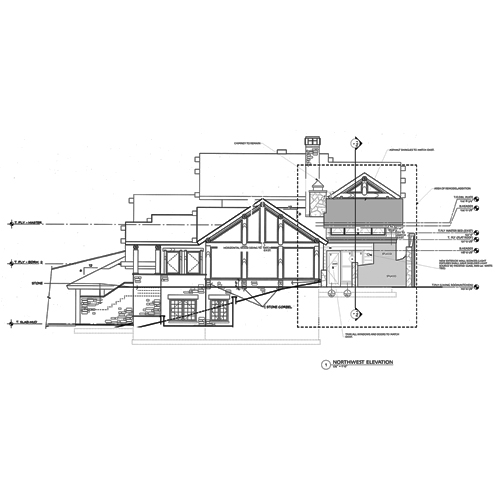 UTE AVENUE ADDITION
Aspen, Colorado
Year Completed:
2011
Architect:
Theodore K Guy Associates PC
Engineer:
Theodore K Guy Associates PC
Builder:
Dale Hughes
Project Synopsis: 600 SF lounge/kitchen addition replaces existing subgrade patio deck with sloped site retaining wall. Existing kitchen is being remodeled as a library/study and an old unused billiards room becomes the new dedicated dining hall. Addition will result in the existing fireplace becoming a free-standing, walk-around central element of the home. The addition incorporates a vaulted clerestory to bring in as much indirect light as possible on the mountain facing side of this early 90s spec home.