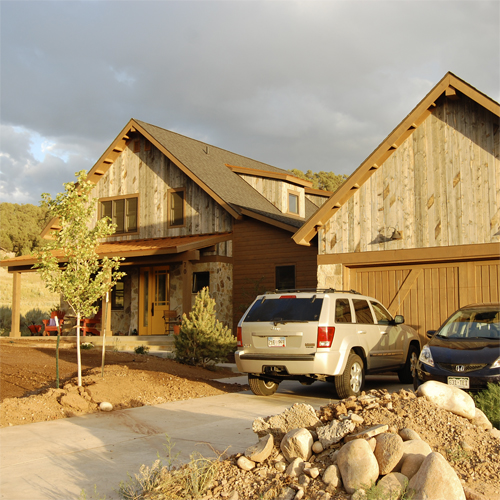 SAGE MEADOW
Glenwood Springs, Colorado
Year Completed:
2009
Architect:
Theodore K Guy Associates PC
Engineer:
Theodore K Guy Associates PC
Project Synopsis: 2,200 sq. ft. mid-valley custom residence on 0.33 acres was designed on a limited budget for a local family. The two-bedroom, two-bath home is designed to maximize efficency of space and resources. The exterior walls are Structural Insulated Panels (SIP) and the roof is over-insulated to limit energy loss. The home also has a unique electric-only heating system with solar hot water for domestic hot water.