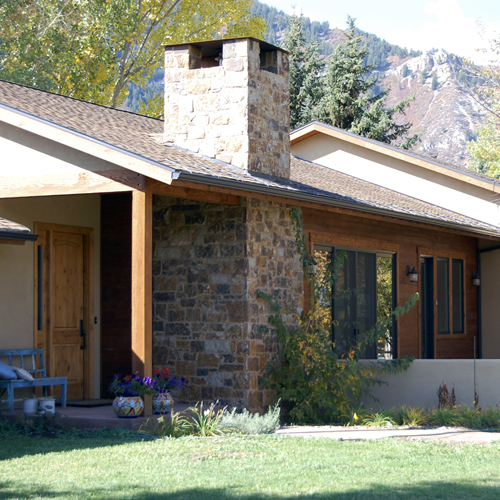 PLUM STREET
Basalt, Colorado
Year Completed:
2007
Architect:
Theodore K Guy Associates PC
Engineer:
Theodore K Guy Associates PC
Builder:
W W Construction, Inc.
Project Synopsis: Converting a 1960's ranch house into an airy, comfortable, modern home, TKGA added not only a sunroom to the original structure but also lifted the original roof by two feet. The result? The main living space added volume without adding unwanted square footage.
Complementing their client's sustainability concerns, the Plum Street Remodel reflects TKGA's commitment to solving architectural challenges with technical know-how and the responsible use of resources. This remodel maximized the original structure and footprint while designing a whole new feel for a lasting, welcoming, "green" home.