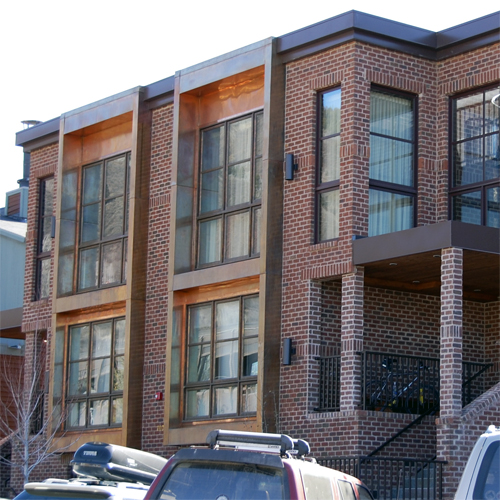 BROWNSTONES
Aspen, Colorado
Year Completed:
2009
Architect:
Theodore K Guy Associates PC
Engineer:
Theodore K Guy Associates PC
Builder:
Vanghagen Construction, Inc.
Project Synopsis: The addition of two 4,500 sq. ft. townhomes and two deed-restricted affordable housing units to an existing 1960's commercial building in the Aspen core. Due to the expansive program of the developer, the severe limitations of the site's size as an infill project and the need to accomodate all of the parking needs for both the new residential units and the attached commercial space, this project has the first car-elevator in Aspen leading to an underground parking garage.