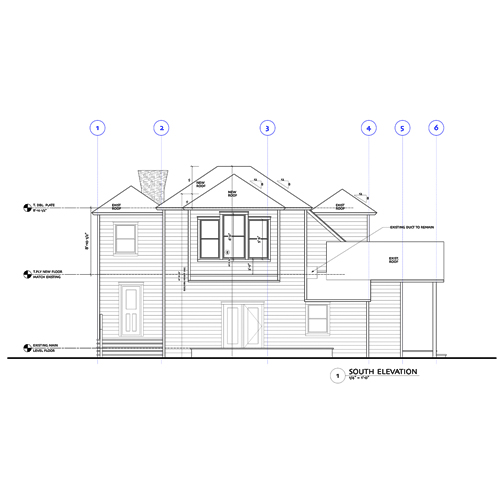 7TH STREET ADDITION
Aspen, Colorado
Year Completed:
2010
Architect:
Theodore K Guy Associates PC
Engineer:
Theodore K Guy Associates PC
Builder:
Mountain Resort Construction
Project Synopsis: A small bedroom was added upstairs for the client's twelve year-old daughter. The addition required no additional footers, and the existing shed roof above the room below was left intact and now serves as a crawlspace. This was done to keep construction costs as low possible. Most of the interior design decisions were carried out by their daughter, and a heated window seat was added per her request. The original victorian exterior windows became interior partitions and were reglazed with frosted glass to allow light to enter the adjacent stairwell, but to maintain privacy in the new bedroom addition.