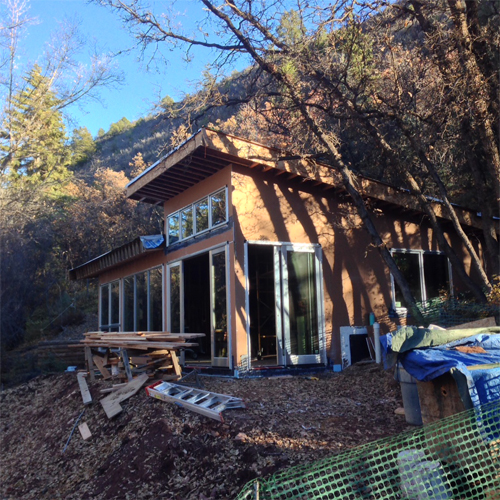 CASA SARTEN
Eagle, Colorado
Year Completed:
2014 estimated completion
Architect:
Theodore K Guy Associates PC
Engineer:
Theodore K Guy Associates PC
Project Synopsis: A small residence was designed along the Fryingpan River to accomodate immediate occupancy. The open plan will permit the owner to begin expansion almost immediately while still affording him a place to live as construction continues around him. Nestled into the side of the mountain, Casa Sarten offers panoramic views of the river below and functions exactly as was intended: a modern cabin connecting its inhabitants to the landscape around them.