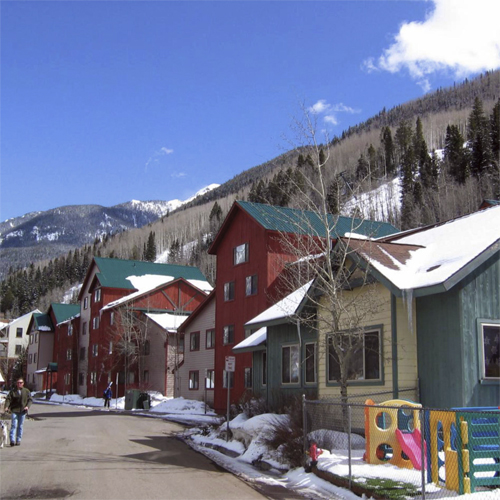 SHANDOKA
Telluride, Colorado
Year Completed:
1994
Architect:
Theodore K Guy Associates PC
Engineer:
Theodore K Guy Associates PC
Project Synopsis: Shandoka was designed and developed between 1990 and 1994, in conjuction with the Telluride Housing Authority, as a publicly funded housing development for the City of Telluride. The project included providing affordable rental units for the City's workforce by utilizing private placement tax-exempt revenue bonds to raise the funds necessary to cover infrastructure and building construction costs. Shandoka consists of 104 1 and 2 bedroom units, 5 buildings, on-grade parking, and was completed in 3 phases. In 1995 the Colorado Chapter of the American Institute of Architects presented TKGA with the "Housing Colorado, Maintaining its Spirit of Place" Honorable Mention Award for their work on Shandoka.